Between 26.09.2022 and 01.10.2022 partners of the DualAFS project met for a workshop and steering committee meeting at the University Fan. S Noli in Korca, Albania. This time the focus was, among other topics, on the exchange of experiences in the field of teacher exchanges between Albanian and Kosovar universities and EU partner universities. So far, a total of 10 teachers from the universities in Tirana, Korca, Prishtina and Mitrovica have participated in exchanges funded by the project.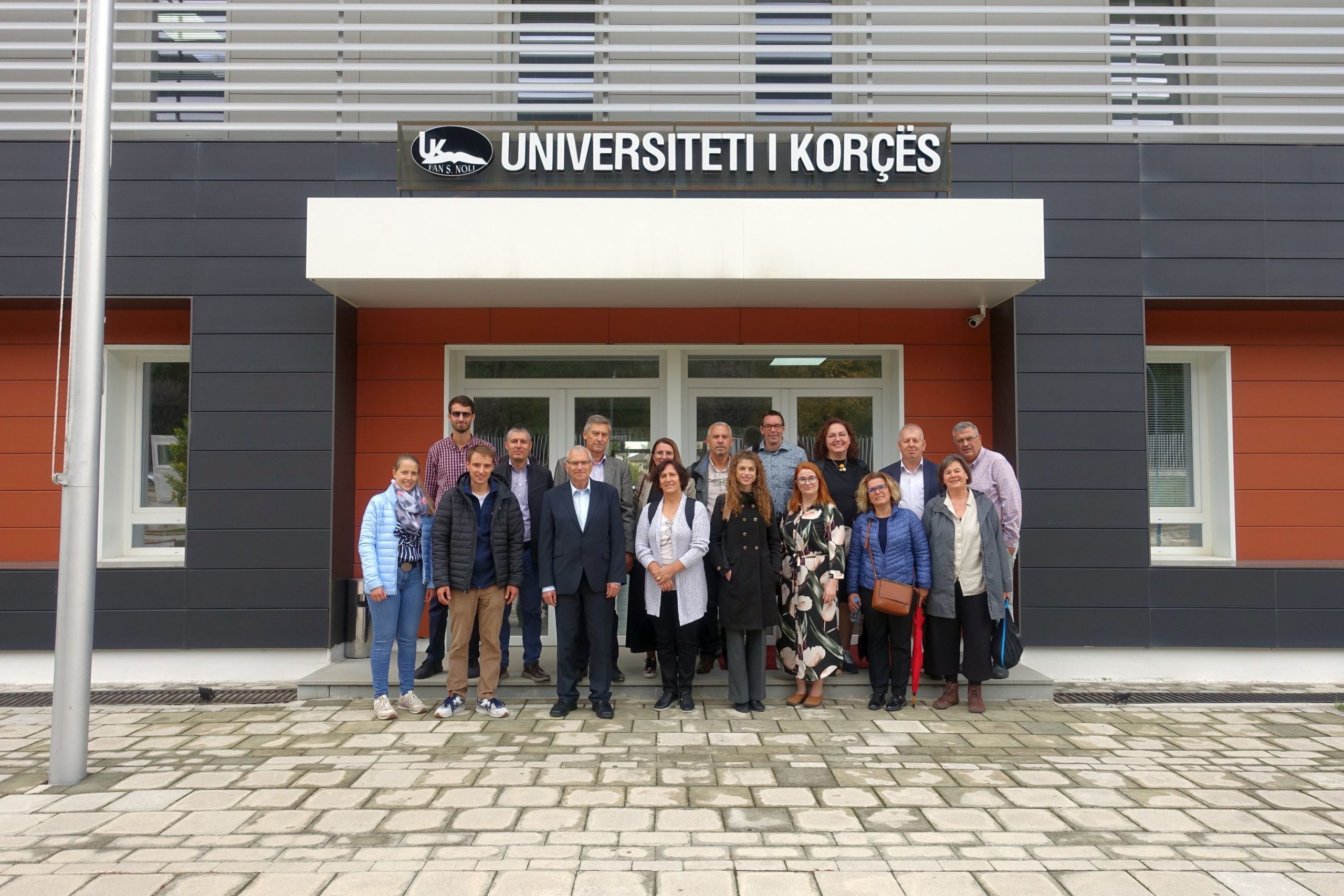 And an EU partner was also able to gain initial experience during an exchange at the participating universities in Albania and Kosovo. During his mobility, e-learning specialist Hannu Viitala from Savonia University of Applied Sciences was able to train numerous teachers in the use of e-learning devices and teaching methods. Since some of the universities involved in the project are already equipped with e-learning equipment, what has been learned can be put directly into practice. (You can read more about the exchange of Hannu Viitala soon in a separate article under "News & Events".)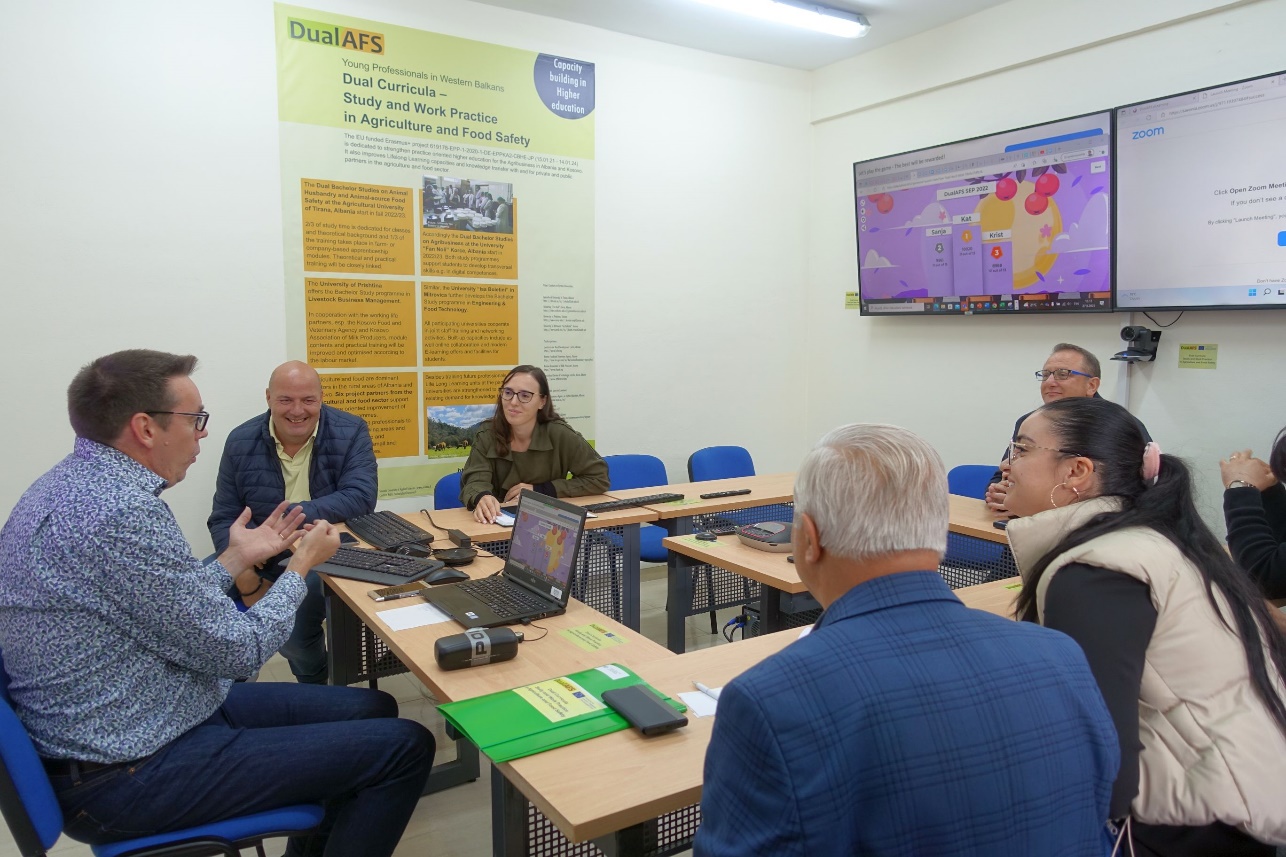 In a round table discussion on September 28, 2022, to which external stakeholders were also invited, it was possible to address the need for practice-oriented agricultural studies and the close cooperation between the university and practice partners that is essential for this. The participants expressed their interest in qualified employees in the agricultural sector. Overall, the objectives of the DualAFS project were very much welcomed and the willingness of the practice partners to participate in the implementation of the practical part was expressed. A short video clip of the Round Table Discussion can be viewed here.
In addition, the consortium visited in several excursions, among others, the Agricultural Center for Technology Transfer, Korce (27.09.2022), the beer factory Korca (28.09.2022) and also a cultural education of the participants could be covered with a study trip to Voskopoje (30.09.2022).
The project is looking forward to another exciting project period with the exchange of teachers and students from all participating universities.
News will always be announced promptly under the heading "News & Events"