Rector of the Agricultural University of Tirana (AUT), Prof. Dr. Fatblanc Sallaku and Rector of Hochschule für Wirtschaft und Umwelt Nürtingen-Geisslingen (HfWU), Prof. Dr. Andreas Frey, signed an agreement to deepen co-operation between the two universities.
The AUT Rector delegation, with rector's office members and professors of the field of agriculture and environment, visited HfWU and was able to be closely recognised with study programmes closely linked with practice and with applied research in the field of agriculture and environment at this university.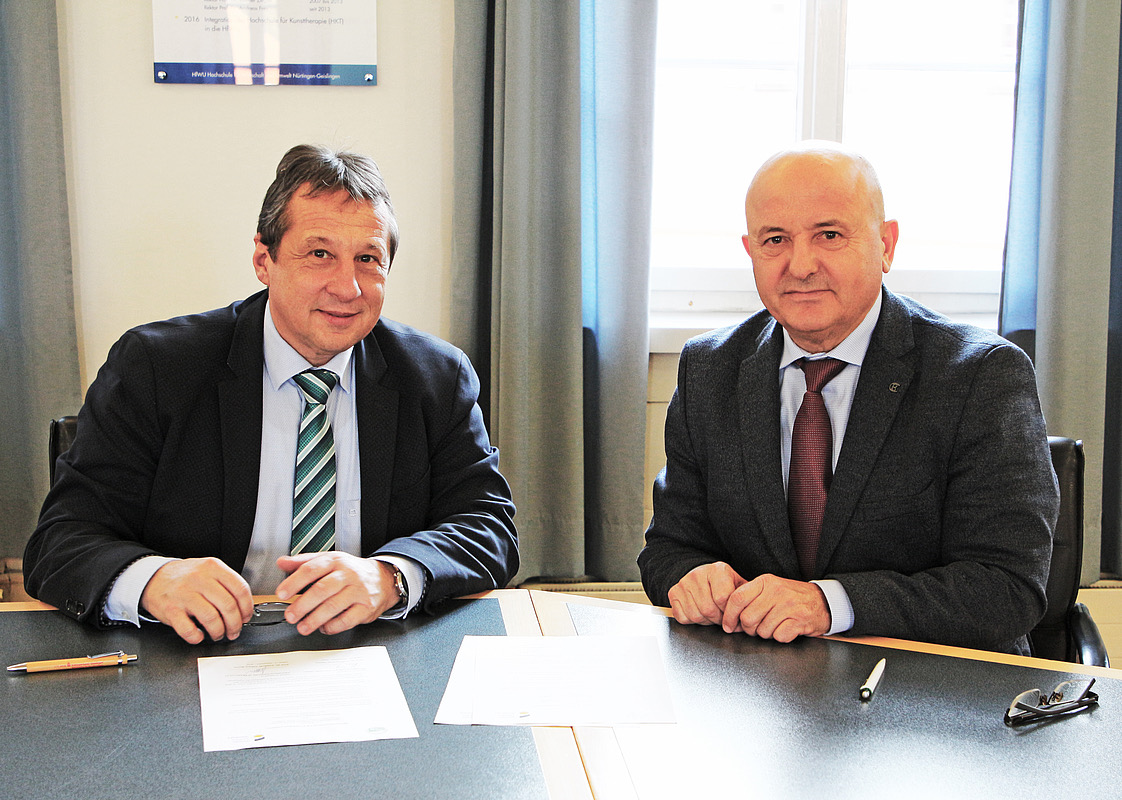 Under an Erasmus plus CBHE project, which is led and coordinated by the HfWU, in co-operation with AUT and other partner universities from Albania and Kosovo, study programmes in the field of agriculture and food are being reformed, with the aim of integrating them with the practice. Consequently, two study programmes have been developed and are being implemented at AUT and the University of Korca.
Rector Sallaku and his delegation also visited the Institute of Agricultural Mechanization, hfWU Experimental Station. They were closely recognised with the direction of the study by the stable economy of agriculture and food, as well as with teaching and scientific research in the field of animal sciences at HfWU.